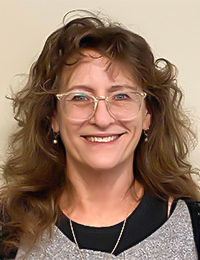 Julie Lingenfelter, MSE, LIMHP, LMHP, LPC
Mental Health Services
---
Office:
402.887.6400
Education:
* Undergraduate: - BA Dual-Degree in English and Psychology, Kansas State University, Manhattan, KS
* Graduate: MSE Wayne State College, Wayne, NE
* Worked at the Counseling and Enrichment Center, Norfolk and O'Neill, as an Out-Patient Therapist for the past 12 years.
Fellowship:
North Central Community Care Partnership (NCCCP) Board Member representing Antelope County
Certification:
* Independent Mental Health Practitioner
* Licensed Professional Counselor
More/Other Information:
Mental Health Therapeutic Services
Biography:
* Born in Chicago, Il
* Grew up in Wichita, Ks.
* Lived in Nebraska since 1982
* Enjoys golfing, gardening, going shopping, grandkids and the great outdoors.
* Excited about serving the local senior community through group and individual counseling services at the Senior Life Solutions offices.