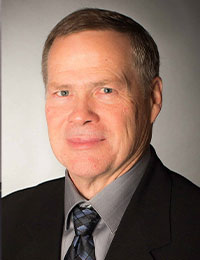 Dr. Troy Dawson
Family Practice
Education:
Bachelor of Science from the University of Nebraska at Omaha
Medical Degree from the University of Nebraska Medical Center
Residency:
University of Nebraska Medical Center - 1st Group in the Accelerated Family Practice Program
Certification:
American Board of Family Practice
Board Certified in Hospice and Palliative Medicine
Basic Life Support (BLS)
Advanced Cardiac Life Support (ACLS)
Advanced Trauma Life Support (ATLS)
Neonatal Resuscitation Program (NRP)
Advanced Life Support in OB (ALSO)
The National Registry of Certified Medical Examiners for DOT physicals
AWARDS
2013 Nebraska Outstanding Rural Health Practitioner (co-honored with Dr. Roger Rudloff)
Biography:
Dr. Dawson grew up in the small, rural town of Wallace, NE (located in southwestern Nebraska). He became a doctor because he wanted to help people. In 1997, he began his career at Antelope Memorial Hospital - along with Dr. Roger Rudloff. They have practiced together at AMH ever since.
Dr. Dawson and his wife, Heather, live in Neligh and have four children: Jeremy, Taylor, Grant and Gage. Jeremy resides in Omaha and goes to school part-time. Taylor is in the Physical Therapy Program at UNMC. Grant plans to begin the Pharmacy Program at UNMC. Gage plans to attend Wayne State College with an interest in digital media.
More/Other Information:
Dr. Troy Dawson's Schedule
Monday
9:00am - 1:00pm, Neligh Clinic
2:00pm - 5:00pm, Elgin Clinic
Tuesday
9:30am - 12:30pm, Clearwater Clinic
1:30pm - 5:00pm Neligh Clinic
Wednesday
Scheduled day off
Thursday
9:30am - 12:30pm, Orchard Clinic
1:30pm - 5:00pm, Neligh Clinic
Friday
9:00am - 1:00pm Neligh Clinic
1:30pm - 5:00pm, Neligh Clinic